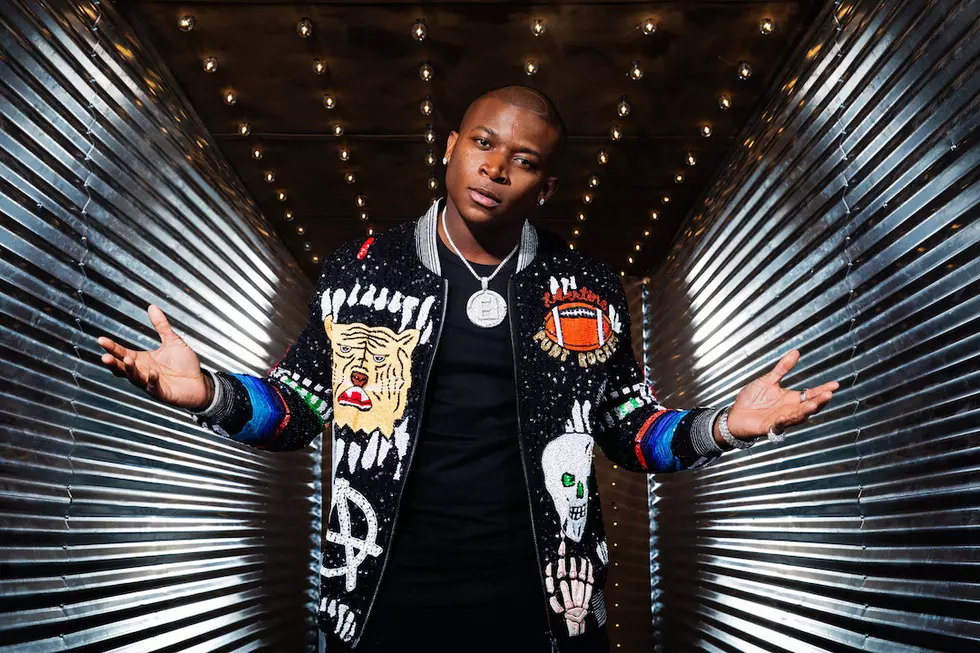 O.T. Genasis aims to Get More individual With Alarm Album, After up to a decade of making hits, O.T. Genasis is finally ready to tell his tales.
The bright lights turn off and the black lights turn on and under that low purple glow, O.T. Genasis gets ready to bowl his first frame of the day. It's just past 3 p.m. and Pinz in the San Fernando Valley is empty except for O.T. holding down lane No. 1. He lines himself up and then lets the ocean-blue ball loose. For a brief moment, it veers towards the gutter before spinning back to the center, knocking down nine pins. On his next roll, he picks up the spare with nonchalance.
O.T.'s Hugo Boss slides rest under the lane's hard plastic seats, as he wears a pair of the alley's standard Cobra rental shoes—brown and green with a thick velcro strap. He left his personal bowling shoes in his truck, along with his two bowling balls. O.T. rattles off the high scores he's racked up when he uses his own gear, "297, 284, 291…" A couple of years ago, he and his friends started coming to Pinz just to hang out and party, but then they began taking the sport seriously and showing up all the time. Sometimes he'd blow off going to the studio just so he could work on his game. He says he's thought about joining their league night, but he still spends too much of the year out on the road.